The Oakville Community Foundation
is a local charitable solutions provider working towards a community where no one is left behind. One of The Foundation's Strategic Plan priorities is to reduce inequities in our operations and our community. The Foundation relies on the guidance of MCFN Elder Peter Schuler and has adopted a Reconciliation, Equity and Anti-Racism Statement and Action Plan to implement this priority.
The Foundation acts as a philanthropic medium, working with all types of donors to help them give back in a way that works for them. We help deliver the tools and opportunities to realize your charitable passions, whether that's now or in the future. The Foundation has more than 25 years of leading expertise on the Oakville community. Since inception, we have granted more than $53 million to support charities locally and beyond, supporting our donors in all areas of interest.
As a source of local research and knowledge, we gauge the current and emerging needs of the community which helps to inform our work and granting. The Foundation also facilitates and convenes a number of initiatives and campaigns that directly support and engage the local community. The Foundation provides many Indigneous focused learning opportunities for Halton and MCFN students through its Community Classroom program. A number of Indigenous student bursaries are available through its Community Education Awards Hub. In partnership with the MCFN, The Foundation has supported a number of local initiatives including the Oakville Heritage Trail Indigneous kiosks, the Moccasin Trails, and the raising of the MCFN flag at Town Hall.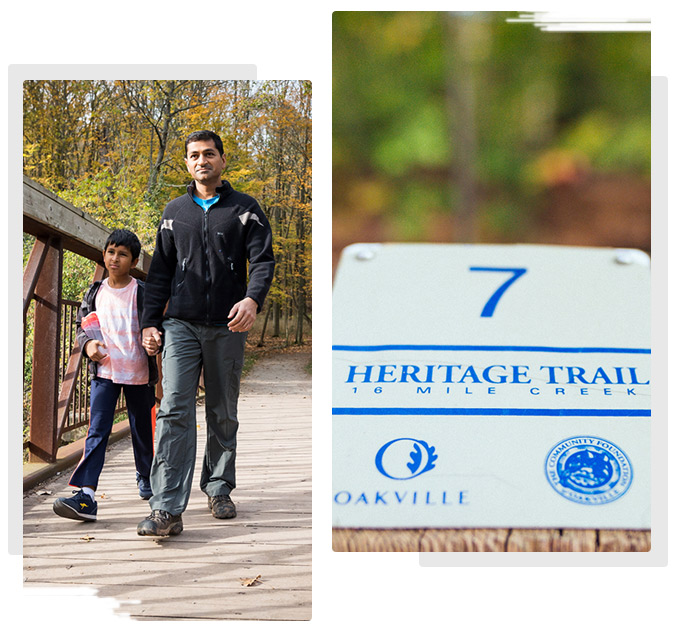 Newsletter
Sign up for our monthly newsletter to get the latest news and volunteer opportunities.