Debwewin Oakville is guided by an Advisory Council who are Indigenous knowledge keepers, claims experts, historians and researchers.  Each individual will guide the project and ensure the work will be Indigenous led and guided by the 7 Grandfather teachings.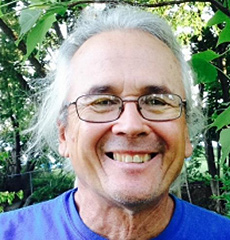 Lead: Elder Peter Schuler
Ojibwe name, Ozhibiige Nini, means "The Man Who Writes". Elder Peter Schuler is a grandfather and Elder of the Mississaugas of the Credit and a member of the Minweyweygaan Midewin Lodge in Manitoba.
Read More

As historians, we have seen the many ways in which contemporary historical narratives fail Indigenous Nations, misrepresenting their histories and deprioritizing their stories. As a non-Indigenous company working in historical research, we believe that consulting and partnering with Indigenous Peoples is the best way we can contribute to decolonizing history.
We are honoured to support the Debwewin Advisory Council and the Mississaugas of the Credit First Nation in sharing and promoting the Indigenous history of Oakville and specifically the history of Treaties 14 and 22.
Read More

Newsletter
Sign up for our monthly newsletter to get the latest news and volunteer opportunities.